Landlord's Benefit of Signing an Exclusive Right to Lease
As most people would agree, leasing property isn't rocket science.
As the owner, you know to put a sign up stating 'for lease', but what happens when a few weeks go by and you're not receiving the number of inquiries expected? Maybe you move forward and list your property for lease online, but you're still not getting the qualified prospects you wanted.
While anyone can lease their property on their own, there are some notable advantages to working with an experienced broker:
Competition 
Vacant retail and office spaces continue to pop up on the market for lease, meaning you (the property owner) are looking at more competition to find the right tenant everyday.
Working with a commercial broker does not cut out the competition, however it will provide your property with the maximum exposure to the right tenants.
Not only do we have premium access to sites like Co-Star and Loopnet, but we also have developed professional marketing strategies through email campaigns, social media, networking, and more.
Our daily interactions are with people who are looking for lease space,  meaning we are constantly discussing our exclusive listings with qualified prospects.
Knowledge of Market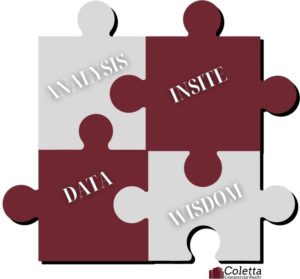 As a commercial broker, our job is to know the market and analyze trends on a daily basis. For your vacant property, this means understanding what spaces are
comparable, what type of businesses are most interested in your space, what the average lease rate goes for in the area, what you (the owner) can do to make the space more attractive, and more.
Small businesses are changing, however, people are still looking to lease space to start and grow their business. They see opportunity for business growth in the near future and if you are having difficulty leasing your property, there is probably something you can do to make it more appealing.
Marketing Appeal 
As a commercial broker, we have developed marketing tools to target a specific group (i.e. investment buyers, owner-occupant buyers, retail tenants, office tenants, etc.) and with that, we also market to other brokers, who have clients looking for these specific properties.
By listing your property with a commercial broker and allowing us to put together a thorough marketing package, it reduces the time that other brokers and prospective tenants need – making them more apt to schedule a time to see the space immediately.
Loyalty
As your exclusive listing broker, I have entered into a contract to work for you.
My fiduciary responsibility lies with the property owner and it is expected that I act in the best interest of the owner, to provide them with the best and most qualified tenant.
          Vs.
As a broker who brings a prospective tenant to your space, their fiduciary responsibility lies with the tenant. Meaning, they will do their best to work with the tenant and find them the best deal – whether that be with your property or someone else's property.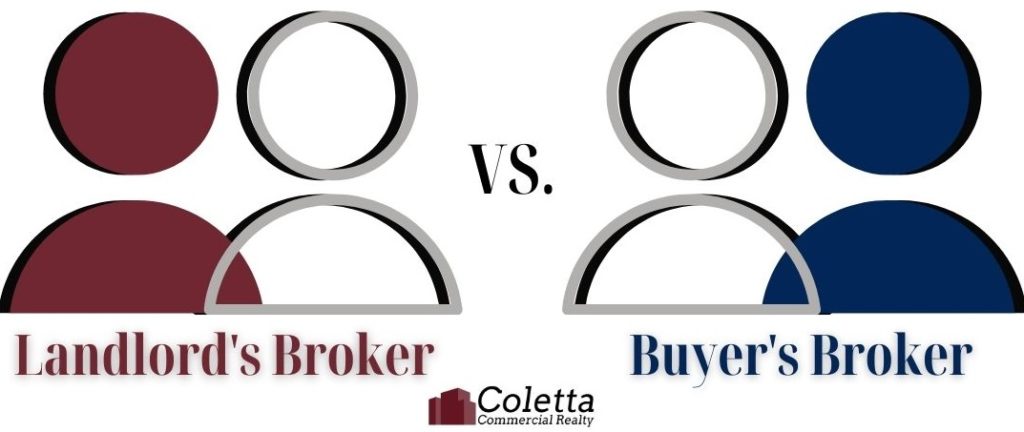 Possibility of Selling Off Market 
If you are looking to lease your property and would consider selling for the right price, but do not want to place it on the market, exclusively leasing with a broker is the best way to 'have your cake and eat it too'.
Not only will we bring qualified, prospective tenants, but we are also always discussing with investors potential properties for sale, what area they would like to be in, how much they are looking to spend, etc.
This makes it simple for us to present a potential buyer, without bringing your property to market, while also leasing out the vacancy and increasing the value of your property.
One of the most asked questions, from a property owner, is:
"If I agree to pay a broker who brings a ready, willing, and able tenant, what's the difference if I exclusively list with them?"
As your exclusive broker, not only does my fiduciary responsibility lie with you, but your property will always be on the forefront when finding properties for qualified tenants.
To increase the opportunity of leasing your property, countless hours will be spent putting together through marketing material, having consternated knowledge of the immediate surroundings (such as recently listed vacancies, new businesses and properties, average price of a lease space, demographic counts, VPD, etc.), and finding new ways to market your specific property.
Without an exclusive listing, it leaves the opportunity for another broker to lease the space and cut out any opportunity of a commission, after doing an extensive amount of work.
At the end of the day, the best part about hiring a broker is that we work for you. Our contractual agreement is only to be fulfilled with a commission, when we bring you a ready, willing, and able tenant.